The Old Vicarage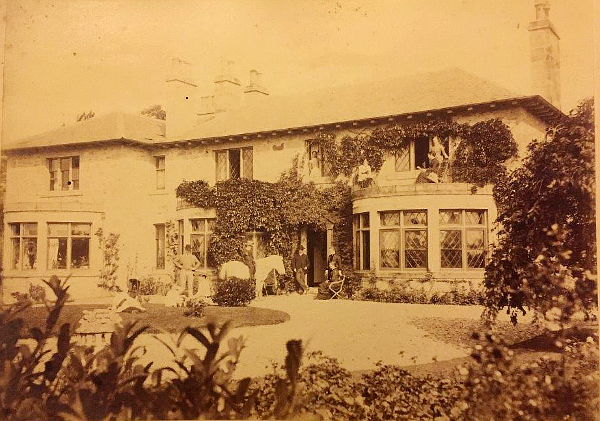 Photo taken around 1900 - 1910.
It was sent to the present owner by Jocelyn Carr.
Her great-grandfather was the rector, Rev Canon William Lyall Holland
up to top
The Old Mill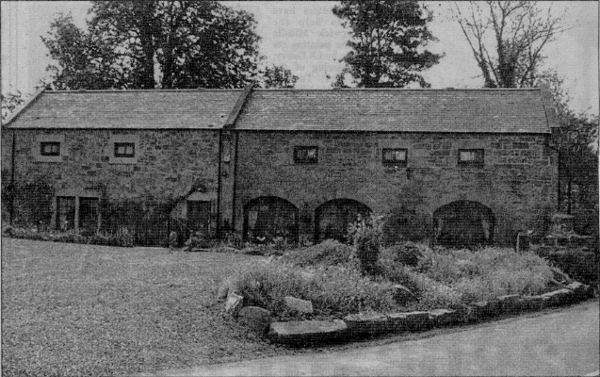 Restored Cornhill Mill, June 7th 2001 photo by Joe Payne for the Berwick Advertiser

Cornhill Mill was fed by water from a pound about 250 yards away on the Campfield Road. The water of the Mill Burn was partly canalised and carried in a short aqueduct to the over-shot wheel, thence to Duddo Water and the Tweed.
In the 1920s and 30s, the mill no longer ground corn but drove a turbine making electricity for Cornhill House, the residence of Captain J.C. Collingwood, some 100 yards away. With the arrival of electricity in the village in the late 1930s, this use ceased. The old buildings are now gone and the pound, once the haunt of water-fowl, is dry with trees growing in it.
In 2001, when the Mill had been renovated and enlarged, it was reported in the Berwick Advertiser that villagers were unhappy that the old wheel had been removed and appeared to be lost. It had been made by local craftsmen. However, the then-owner of the property said that the wheel had been left for many years half-buried, overgrown and in a very dilapidated condition. A local child was trapped in it and had to be rescued by the Fire Brigade. No-one was able to trace its whereabouts.
Cornhill Mill, a poem by William Johnston, Buckie House
There's an ancient mill now in mouldering decay,
West of Cornhill, at the foot of the brae;
Where a family named Coultert for eighty odd years
Held fast to that homestead through sunshine and tears.

One pictures times when the Mill wheel revolved,
Here, many one's worries of grinding were solved;
Here the man of the Mill would work hard for gain,
For this, his payment for bruising the grain.

The workhorse in cart with waistcoated men,
The present A. Coultert a wee laddie then;
And Millie such happenings can scarcely recall,
The machine has supplanted the horse and the stall.

The Mill brae, then the bend, with the bridge at the end
Where the Deddo in Tweed her effort expend;
Here the Church looks down from its loftier height,
Within her precincts sleep a former world's might.

The Coulterts have gone to the village near by,
To something that's modern, I think, with a sigh;
There's nothing can quench the yearnings of age,
Like the rapture of childhood looking back on youth's page.

I am sure they will often return to the scene,
Where the blossoms of youth are by memory kept green;
And long may look on that cherished abode,
Enquire in their Church and there worship God.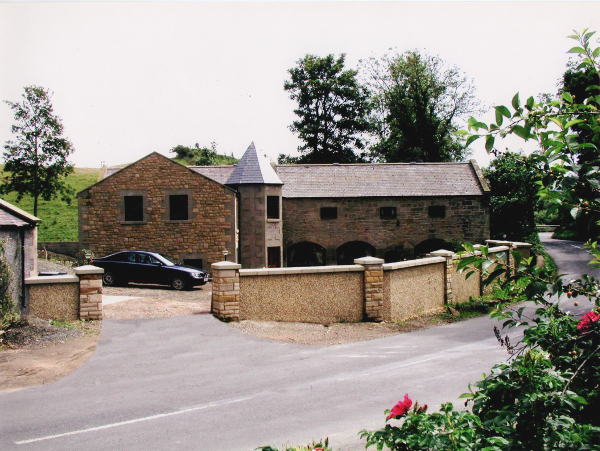 Cornhill Mill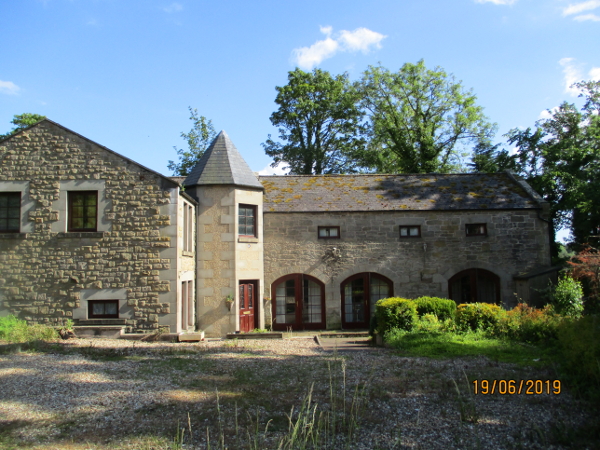 Cornhill Mill, 2019 (photo taken with owner's permission)
up to top
Cramond Hill Farm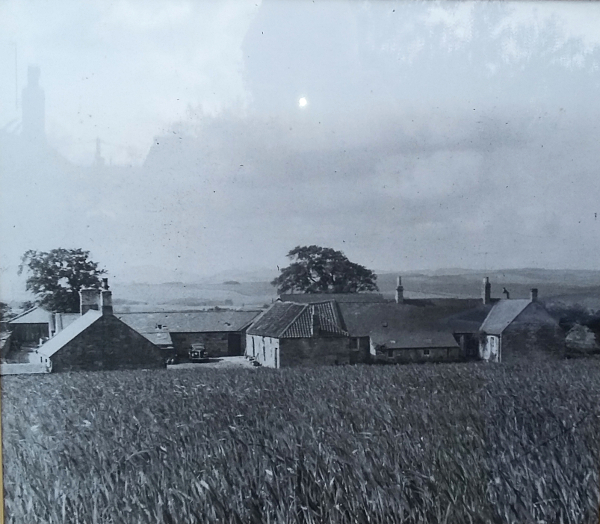 Cramond Hill Farm, once the home of the Maxwell family
The Farm is reputed to have been built on the site of a former monastery.
There was a dovecote in the grounds.
Please send us more information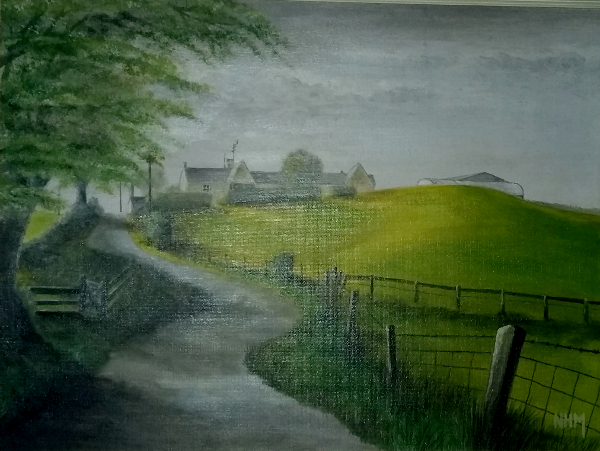 Oil painting of Cramond Hill Farm by Neil H. McQueen, 1973
up to top
The Bird Cage
This used to be the working men's club

up to top