Station Garage - Rickerby's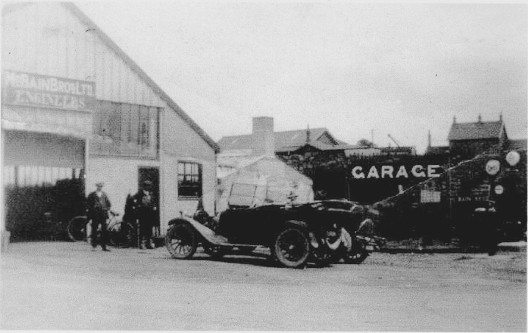 The sign reads "McBain Bros Ltd
Engineers"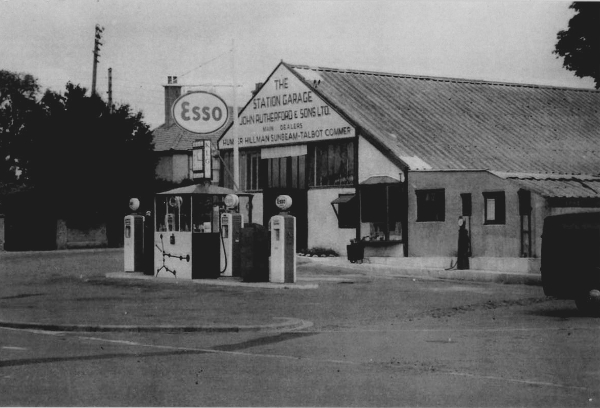 The sign reads "The Station Garage
John Rutherford & Sons Ltd
Main Dealers
Humber Hillman Sunbeam Talbot Commer"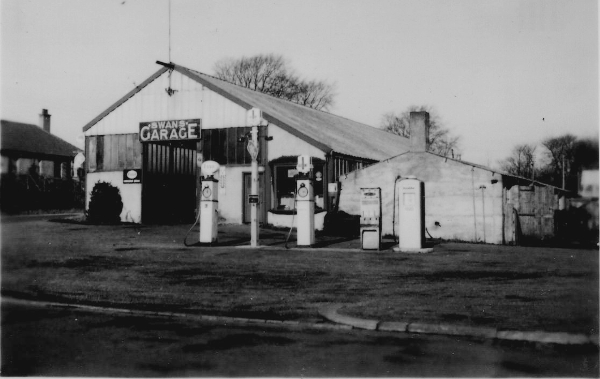 Swan's Garage (around 1935)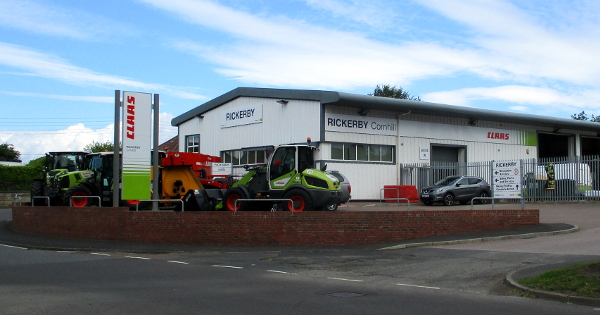 Similar view taken on 19th June 2019

Trades people, 1935
as recorded in Wooler Live Stock Auction Mart Co.
Alex Brownlee Coal and Haulage Company
W.S. Carr & Sons, Haulage
Andrew Easton, Donaldson's Lodge, General Dealer
Mrs. Fulton, Donaldson's Lodge, Advertiser Agent
H.T. Howitt, Agricultural Engineer
Jas Jeffrey, East Learmouth, Blacksmith
Mick Jeffrey & Son, Provision Merchants
&J. Johnston, New Harper Ridge, Motor Haulage Company
James Marshall, Blacksmith and Cycle Agent
Walter Moffat, Gamekeeper to Captain Collingwood
William Moffat, Donaldson's Lodge, Gamekeeper and Haulage Company
John Murdock, Collingwood Arms
Alex Reid, Tailor
George Reid, Post Office
John Shaw, Gamekeeper to Sir F.D. Blake
&T. Swan, Garage
P.C. Felper, Police Station

up to top
Windmill pump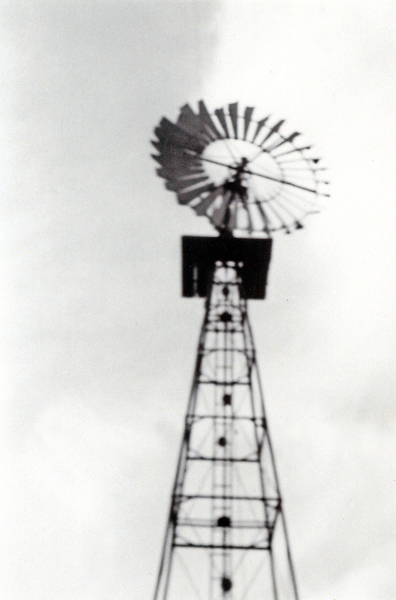 Windmill pump © R. Black
This stood at the entrance to Cornhill Farm just off the roundabout (It is shown on the 1897 map above)
After a very strong gale, one or two of the blades were dislodged and landed in the roof of the nearby property.
Shortly after this incident, the structure was taken down.
Can anyone provide more information about the windmill pump, or more photos?
Shidlaw Tile Works
From Graham Dennis, October 2020
Just one hundred yards on the English side of the Border is a forgotten part of Northumberland's industrial history. The Shidlaw Tile Works was located one mile from Hadden Farm and half a mile from the old Carham Railway Station, which was in fact in Scotland on the Kelso branch of the Newcastle & Berwick Railway. The clay pit may well have run across the border.
A newspaper report of November 1847 mentions that a Drain Tile Manufactory was already established there. The range of goods produced was extensive: drain tiles, pipes, bricks, horseshoe tiles, ridge tiles, circular pipe, fire bricks and floor bricks. An advert of 1855 offered the range carriage-free to all stations on the North British Railway. An 1871 advert refers to 15 to 18 inch culvert pipes for ditches.
The site was for sale in 1876 and the particulars describe the sheds being dismantled for materials: battens, roofing slates and gutters along with 3 pipe making machines, brick and tile moulds, a windmill and several thousand good and second quality 2 inch pipes and pantiles. The sale may have fallen through because the works were advertising again in 1883 offering a similar range of goods.
The 1862 OS map shows a siding to the works but by 1898 the mapping indicates that the works had closed. Yet again sale particulars for the Carham Estate in 1910 show the works may still have been operating as a Mr Farquarson of Carham Tile Works was to meet applicants at the station.
The demand for clay pipes, bricks and tiles was enormous in the second half of the 19th century. The location of the works near a railway was key. It is likely that a good deal of the pipes and tiles in our area came from Shidlaw as did the agricultural drainage pipes for the fields around. The Flodden Tile Works was also active at this time.
The rich boulder clay was an ideal source material. Today the outline of the workings can still be seen near Nottylees Farm.
For more information see Scotland's Brick and Tile Manufacturing Industry
up to top