Swan - Renton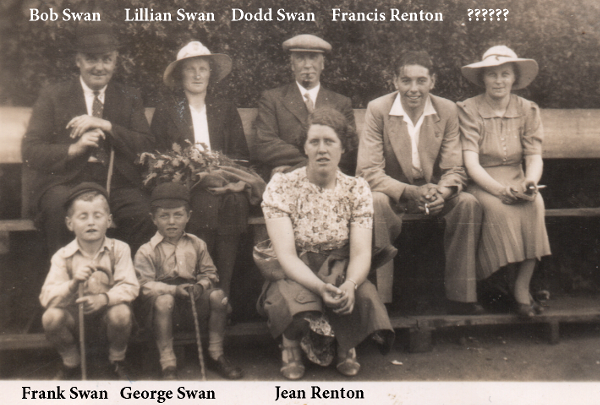 'The Lodgers' in Donaldson's Lodge, 1930s?
Swan - Black - Green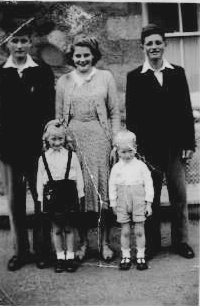 Donaldson's Lodge 1940s
Back row, left to right - Frank Swan, D. Black, George Swan
Front row, left to right - Margaret Green, Jim Green
Thorburn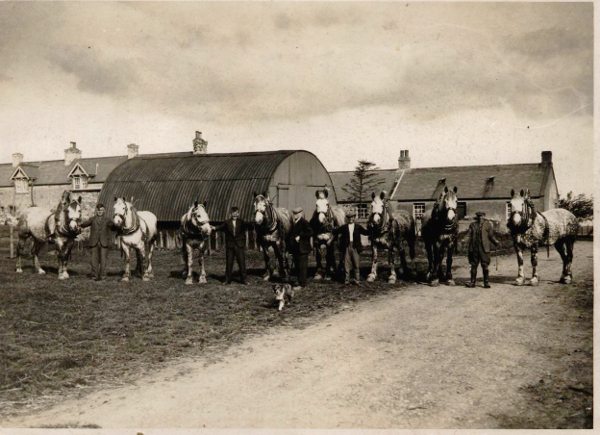 Work horses at Wark Common, 1930s
Mr. Thorburn and his sons Tam, Willie and John
The family also kept stallions for breeding; they were looked after by Joe Anderson
Waite - Simpson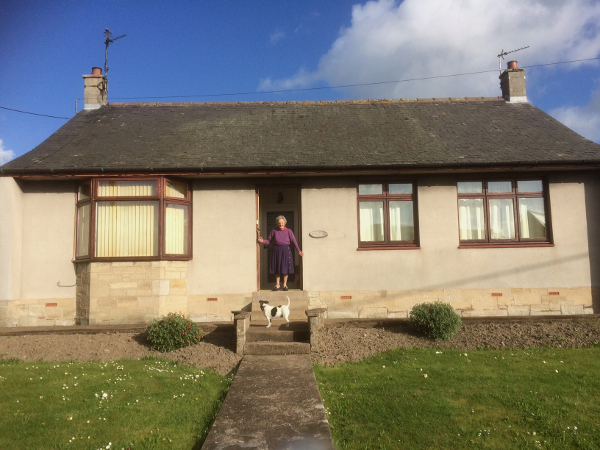 Maimmie outside Sunnyside Cottage in April 2019
Maimmie moved into the cottage in 1965 with her husband Alan and young son Derek.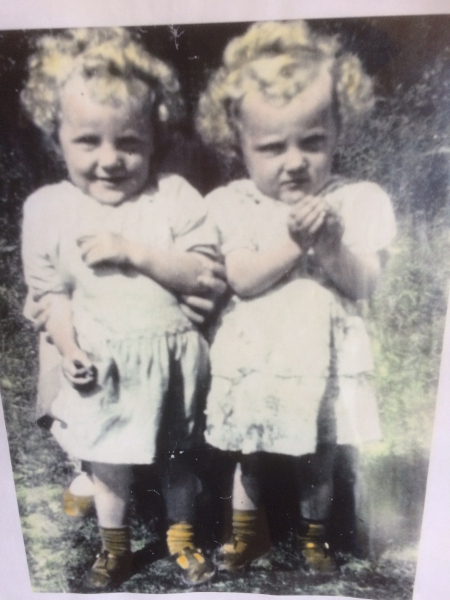 Maimmie and her twin sister Isobel Waite, 1937, at four years old
They were born at Fenton near Wooler and moved to Flodden aged three.
Their parents lived and worked on farms most of their lives.
There were seven girls and one boy in the family; Maimmie is the only surviving member.
She was 86 years old in August 2019.
up to top