The Railway at Cornhill 1849 - 1965
1849 The railway came to Cornhill. The Tweedmouth to Sprouston line was opened on 27th July. Before that there was a daily mail coach between Berwick and Kelso, stopping at Cornhill. In 1836 the Royal Mail stagecoach from London took about 36 hours to reach Berwick. There were also carriers' waggons carrying goods and passengers. Some local people had horses, occasionally a carriage, but most people walked to where they wanted to go. Most people did not expect to travel far and most were employed in agriculture with long hours and very low pay. The annual hiring system did mean that there was some short-distance migration.
1850 By March of this year there were three trains each way on the new line (two on Sundays), The new railway connected at Tweedmouth with the main London-Edinburgh line and so for those who could afford the fares (and time) there were unprecedented opportunities for travel. The best time to London Euston was around 16 hours, soon reduced by the opening of the direct line to King's Cross.
The new railway was more important, however, for the transportation of goods rather than people. Agricultural produce found new markets and coal and fertiliser could be imported. The railway replaced the age-old droving of livestock to the urban markets of England ensuring that the animals arrived far more quickly and in better condition
A goods yard and livestock market were built next to the station and in 1881 there was an octagonal auction mart building (demolished in 2009/10)
1851 Tweedmouth to Sprouston line was extended to Kelso. Also in this year Cornhill's population reached its all-time peak
1860 Map of the railway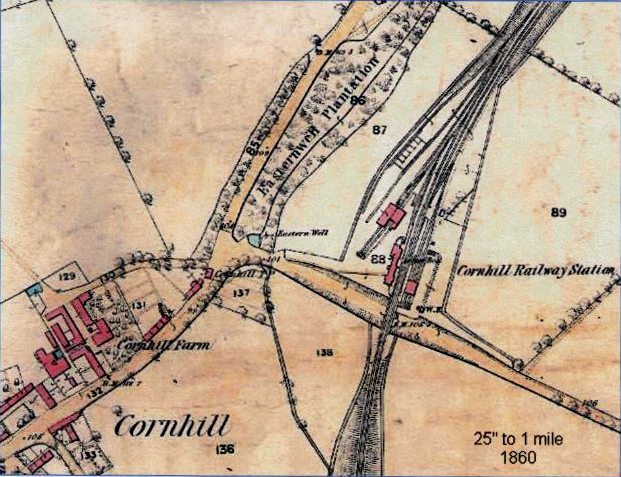 1873 On Ist October, Cornhill station was renamed 'Coldstream'. (Another Cornhill station was opened in Aberdeenshire in 1959 but it took 14 years to change the name in our Cornhill)
1887 A new railway from Alnwick to Cornhill was built (expensively) and opened on 5th September.
1930 The Alnwick to Cornhill passenger service was withdrawn on 22nd September of this year
Photos of Coldstream station and the railway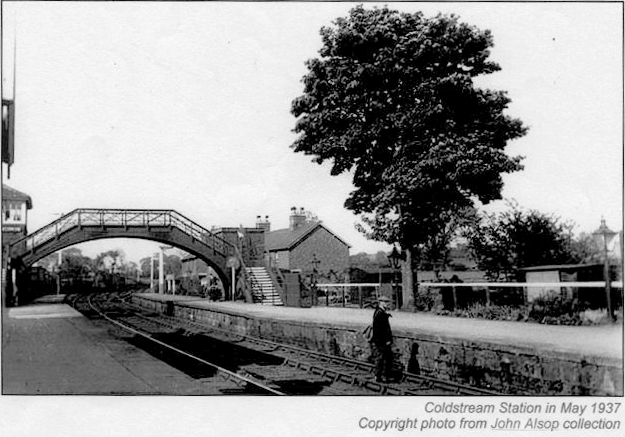 1937 Coldstream station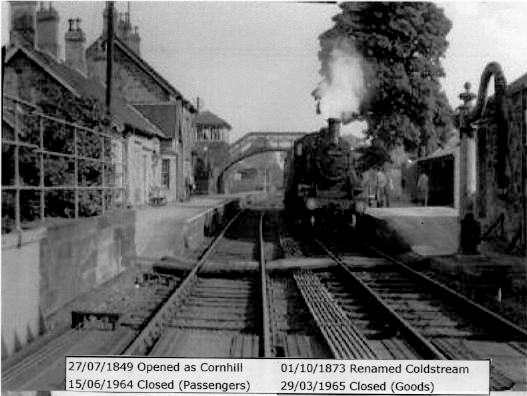 Coldstream station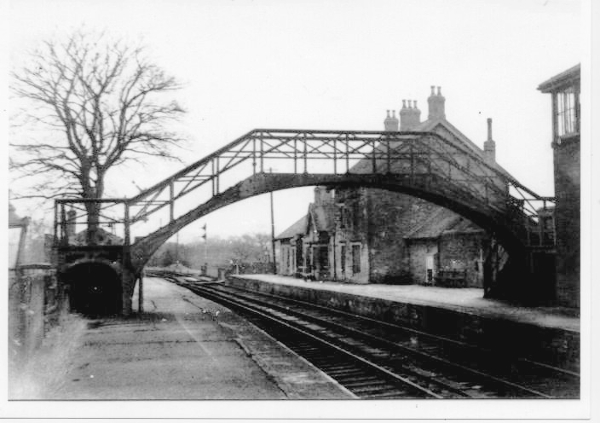 Coldstream station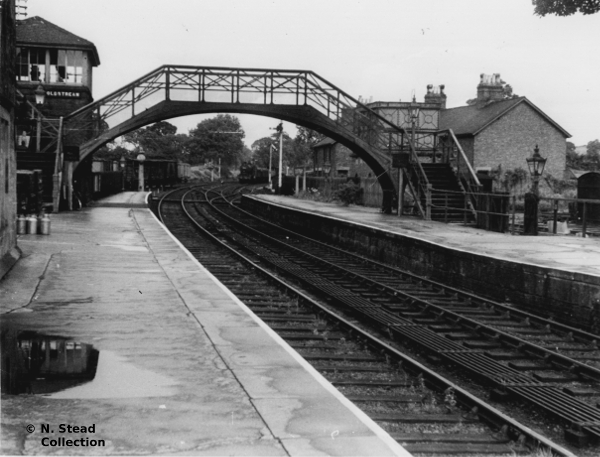 A general view of Coldstream station in the early 1960s.
In the distance a J39 0-6-0 engine approaches the station with a westbound freight train.
Photograph from the N. Stead Collection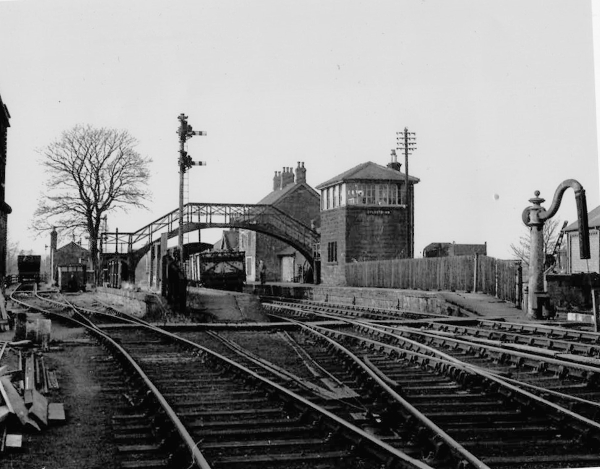 Another view of the station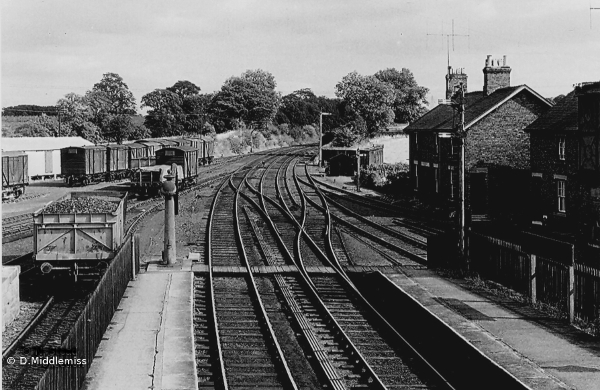 View of the station, taken from the signal box window.
Photograph by D. Middlemiss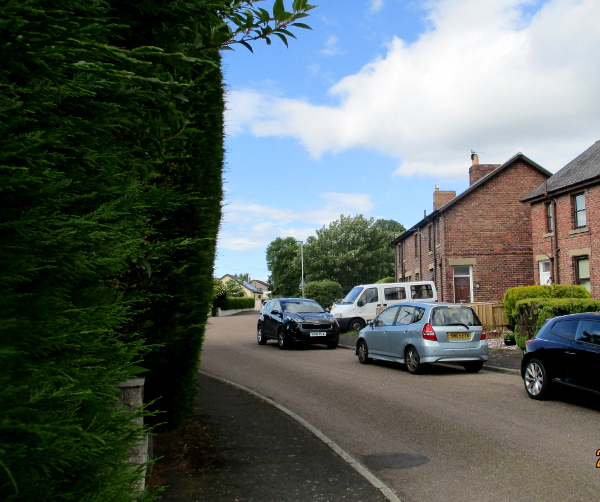 Similar view taken on 20th June 2019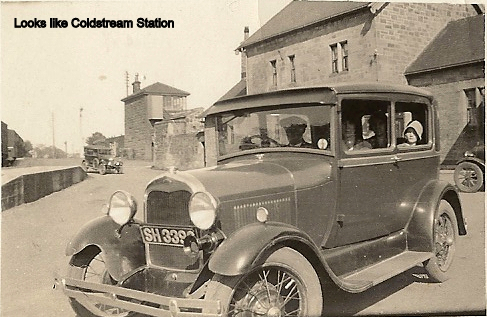 Twizel station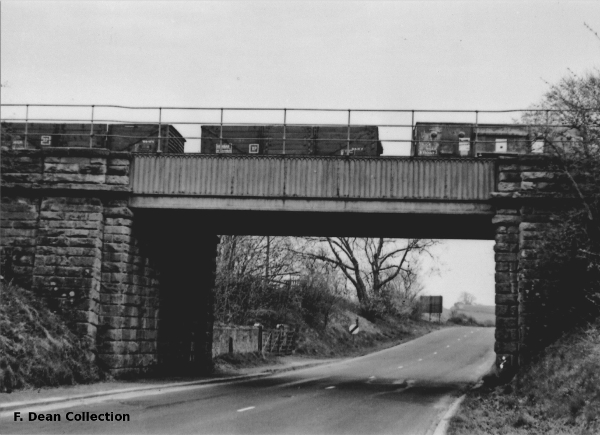 View of railway bridge over the A697 (now removed)
Photograph from the F. Dean Collection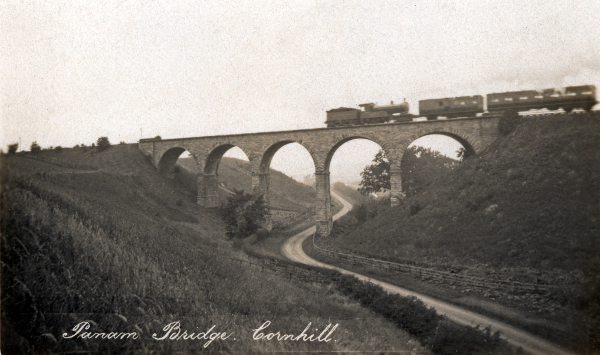 The Panam Bridge is also known as Panama Bridge and is over the Dedhoe (Duddo) Burn.
NER branch of the Tweedmouth - Sprouston line
It is said to be named from Panama Cottage which used to be below it to the north. There was a sawmill here in the 19th century.
The name could suggest that timber from Central America found its way here.
It is also said that the navvies who built the Panama Canal, also worked on this bridge.
Please contact us if you know more. Photographer unknown

Similar view taken on 19th June 2019
1964 The Kelso-Berwick passenger service lasted until 15th June, nearly 115 years since the line opened.
1965 Line was closed for freight.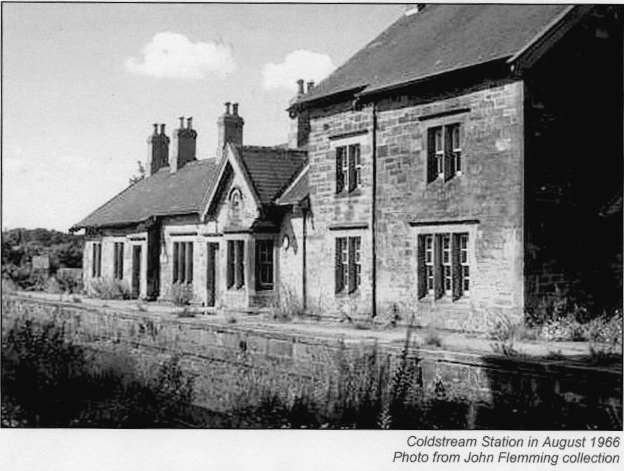 1966 - the station is closed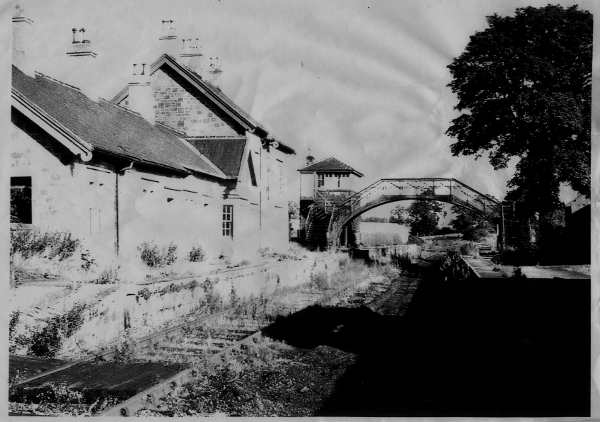 After the closure
Unknown photographer and unknown date