Auction Mart
Cornhill Mart began around 1875 as a branch of Berwick Auction Mart. Berwick was leased by Farmers and Auctioneers, John Embleton and Son. John Embleton died in 1874. His sons Thomas and Robert took over the business, Thomas was auctioneer and Robert was the clerk. Auction Companies started out by being financed by local farmers who supported them loyally.
By 1875 the railway was established between Tweedmouth and Kelso. In 1887 an agricultural line was built from Cornhill to Wooler, then on to Alnwick to join the main line to London. The railways were vital for transporting livestock to and from the Mart.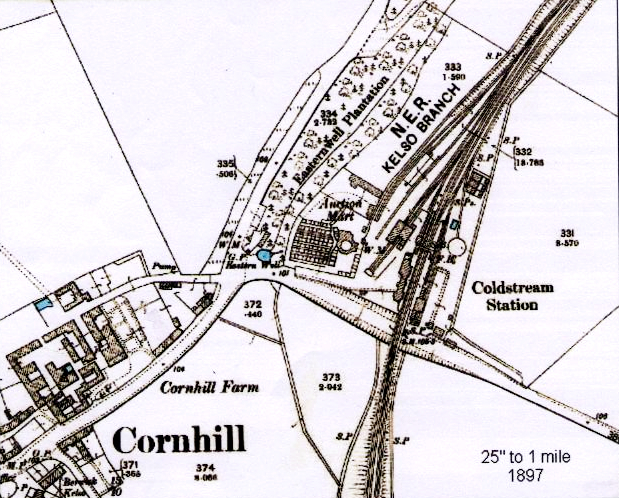 1897 map showing the Auction Mart


In 1881 a new ring was built next to the station. It was octagonal in shape and built of stone. In 1894 a cattle and sheep sale was held every Monday and a Lamb and Wool Fair during the first week of July.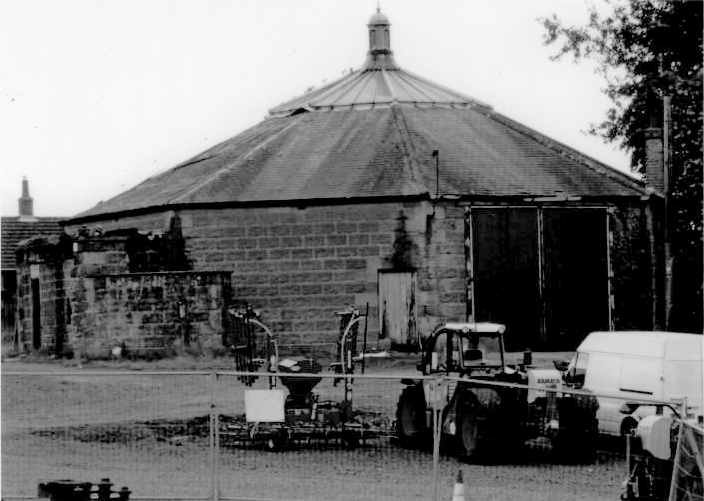 When Thomas Embleton (from Horncliffe Mains)) died in 1915, The Mart was taken over by Wooler Auction Mart. In 1950, Wooler was run by A. Thompson and Son. Later it became a partnership of Thompson and Stewart, then Wooler Livestock Co. Ltd.
After the railways closed, Cornhill Mart was used as a workshop for making agricultural implements and repairs. That closed in 1980 and sadly, the octagonal building was demolished in 2010.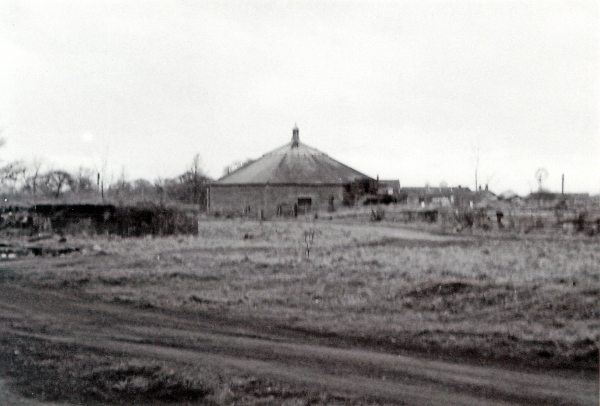 View towards the south west of the Mart building © R. Black
Most of the former railway station has been demolished.
The few roof tops to the right show farm cottages and buildings.
There is the faint outline of a windmill on the right of the photo. The windmill can be viewed here.
up to top
Coal Delivery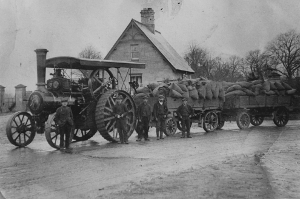 'Delivering Coal' was taken in front of the gate house of Cornhill House c.1910
Please contact us if you have details of the coal delivery company