Tillmouth Football Club
Wark Football Club
Crookham and Ford Football Club
Wooler Football Club
Miscellaneous Sports photos
World Wheelchair Curling Championships
Tillmouth Football Club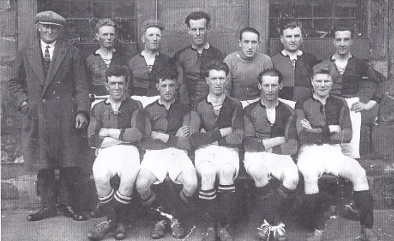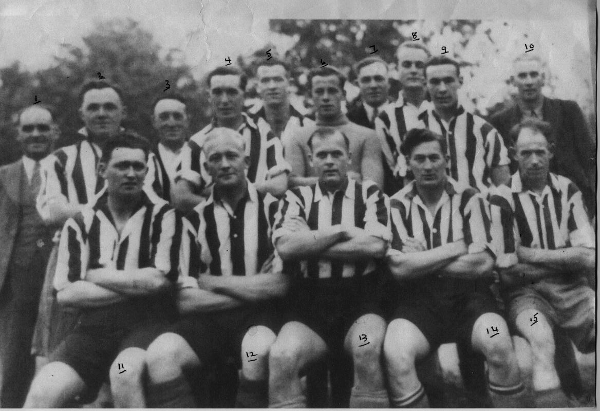 Tillmouth FC late 1930s
Back two rows, left to right - J. Moffat, E. Waite, T. Swan, ? Watson, ? , D. Trotter, J. Miller, J. Patterson, N. McCaskie, A. Black
Front row, left to right - J. Green, A. Gray, H. Swan, C. Swan, E. Beveridge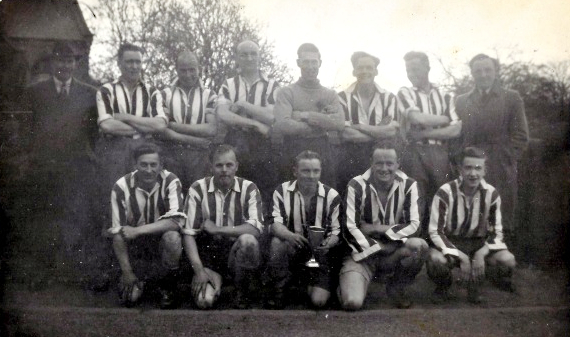 Tillmouth FC - 1940s
Back row, left to right - ? , A. Black, J. Green, R. Moore, R. Mitchell, R. Whitelaw, D. Trotter, A. White
Front row, left to right - C. Swan, H. Swan, J. Rae, T. Waite, A. Marchbanks
Tillmouth FC won Flodden Cup in 1947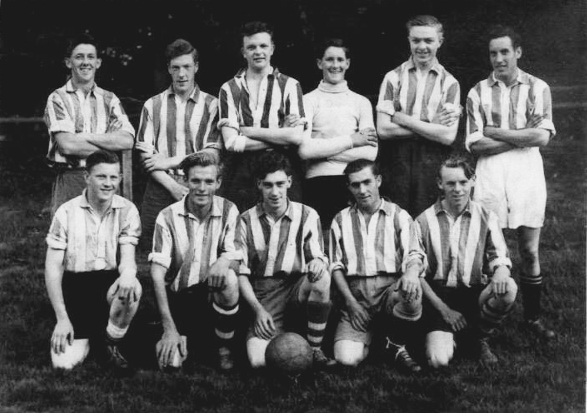 Tillmouth FC 1950s
Back row, left to right - J. Morris, D. Miller, R. Foreman, G. Nevins, J. Miller, ?
Front row, left to right - R. Morris, R. Martin, A. Mitchell, G. Tait, A. Martin
up to top
Wark Football Club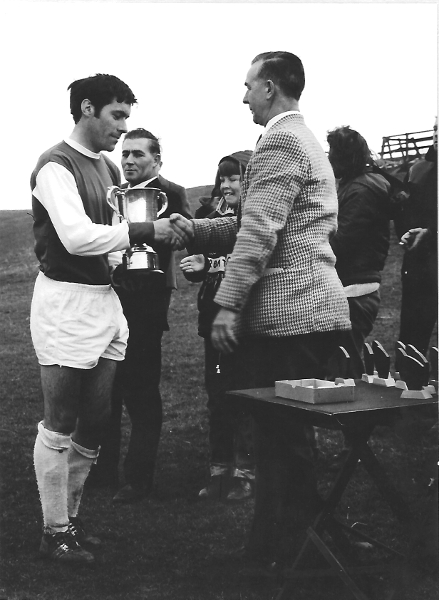 John Jeffrey receiving the cup for the Wark team, 1960s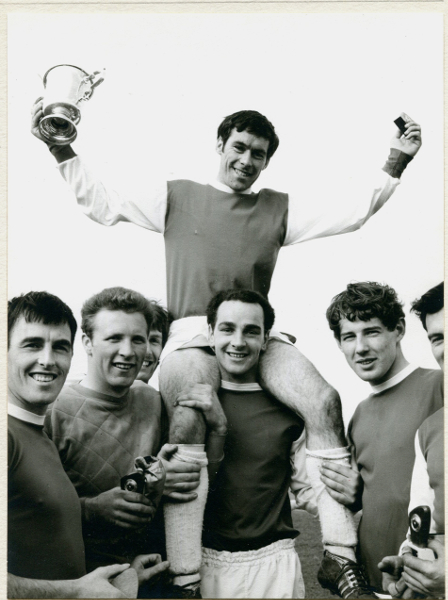 John Jeffrey holding the North Northumberland League cup won by Wark, 1960s
Left to right - Jim Sim, Ian Turnbull, John Stewart, Bob Sim, John Mole, Jimmy Hughes

Wark team in 1960s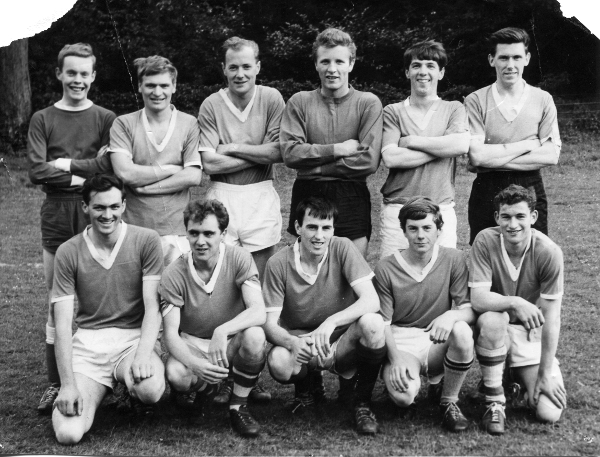 Wark team 1965
Back row, left to right - Bill Chisholm, Chris Lambert, Ian Liddell, Ian Turnbull, Ian Culbertson, Phil Tait,
Back row, left to right - Willie Reavley, ? , Jim Sim, Alan Hall, Peter Taylor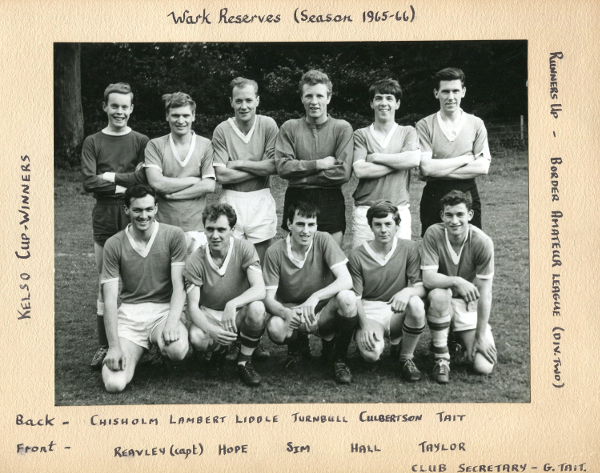 Wark Reserves, 1965 to 1966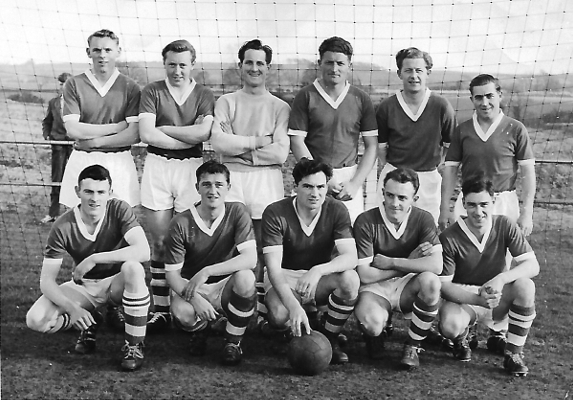 Wark team, 1967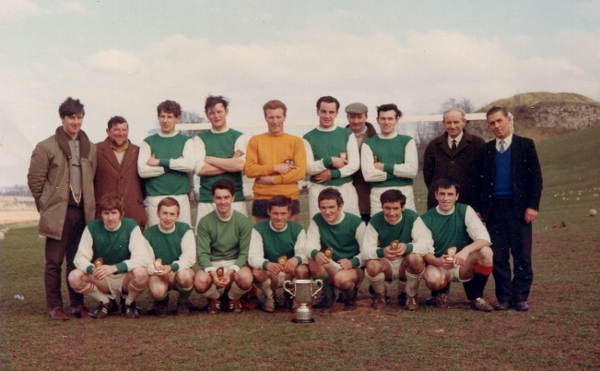 Wark team in the late 1960s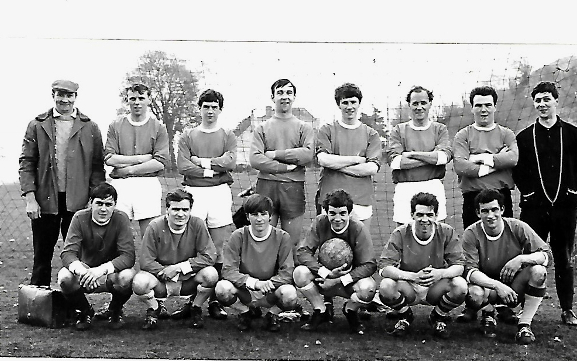 Wark Castle team date?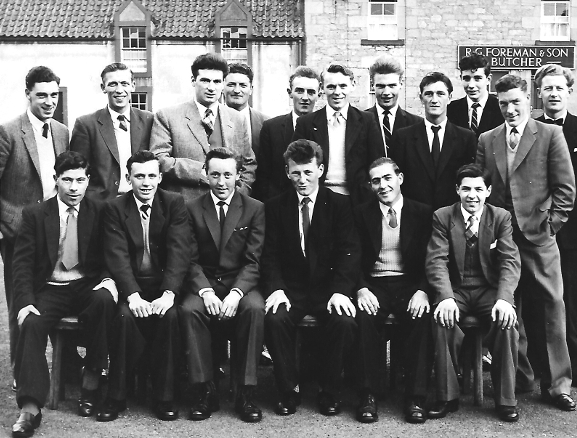 Wark team at Norham
up to top
Crookham & Ford Football Club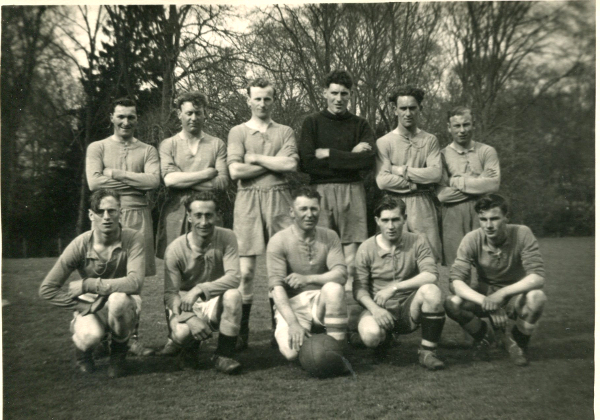 Crookham and Ford football team in the 1950s

up to top
Wooler Football Club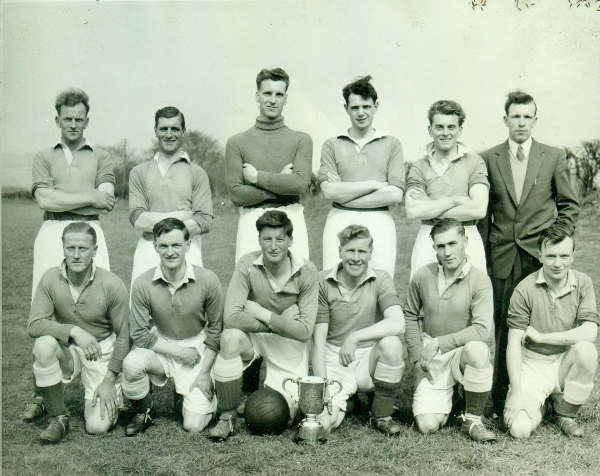 Crookham and Ford football team in the 1950s

up to top
Miscellaneous sports photos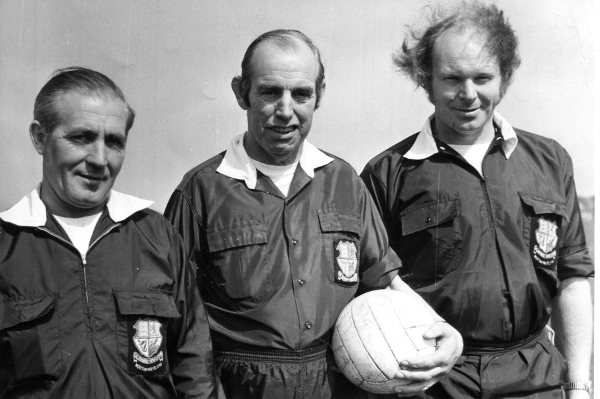 North Northumberland League Referees, 1960s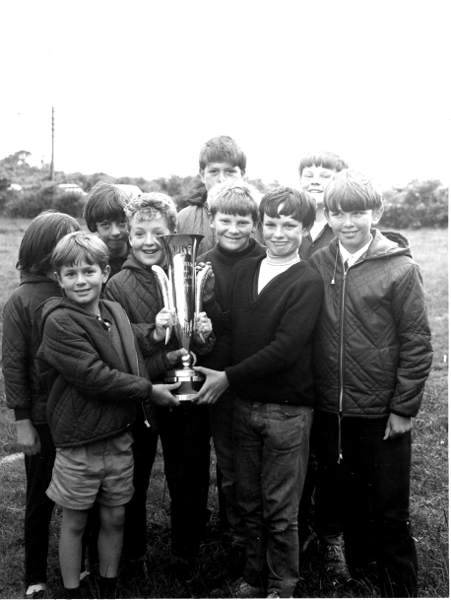 The final of the eleventh Inter-Cities Fairs Cup was played on 29th May and 11th June 1969
between Newcastle United F.C. of England and Ujpesti Dózsa of Hungary.
The Cup was won by Newcastle and the local policeman, Rod Cameron brought it to Cornhill for people to see.
Local lads enjoying this are: Back row, left to right - ? , Alex Clark, Johnny Adams, Peter Dalgliesh
Front row, left to right - Ian Turnbull, Colin Tait, Derek Simpson, Derek Turnbull, James Fisher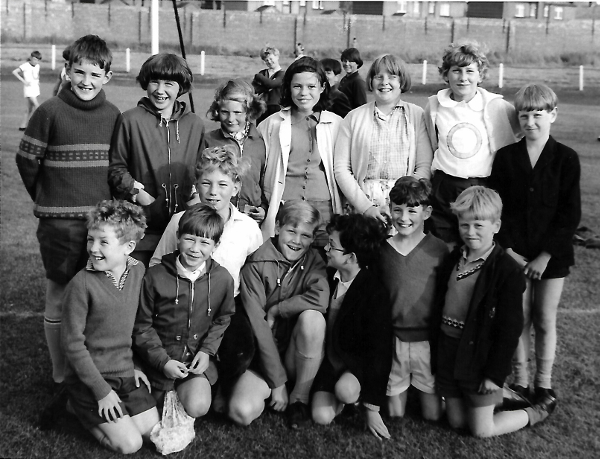 Inter-school sports, 1964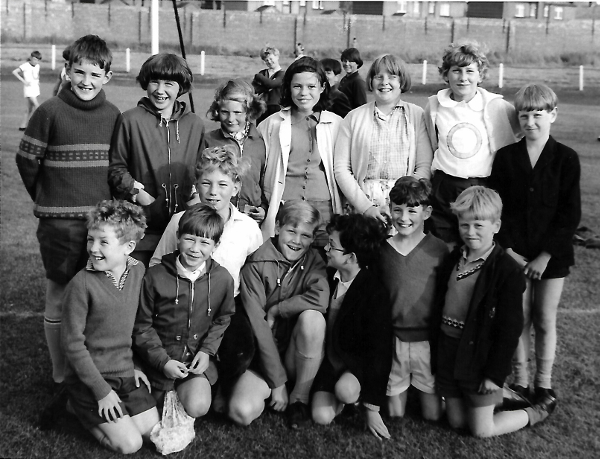 Inter-school sports, 1964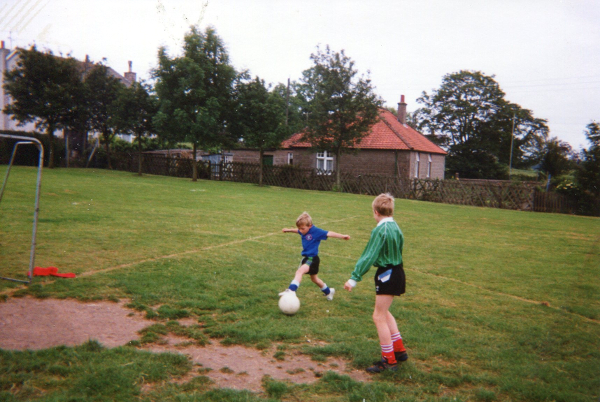 Andy and Phil Tait on the school field, 1990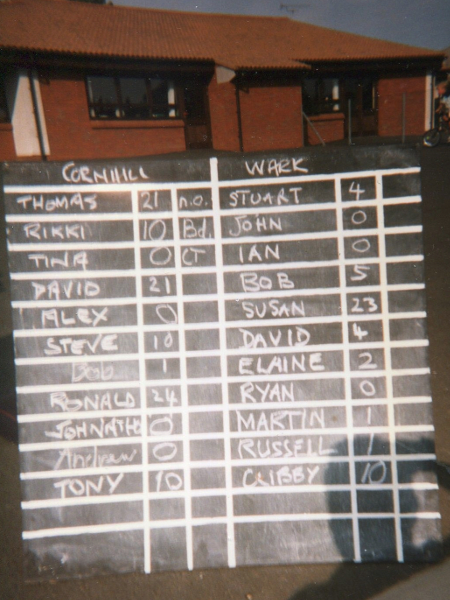 Inter-village cricket match on the school field, 1980s
up to top
World Wheelchair Curling Championships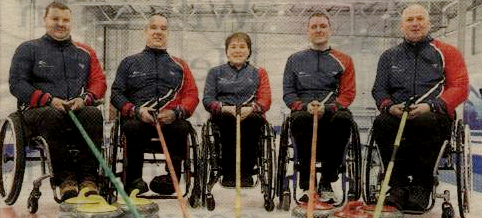 Gary Logan (right) with fellow members of the GB squad


As reported in the Berwick Advertiser, 16th May 2019.
Cornhill man Gary Logan recently won a silver medal at the World Wheelchair Curling Championships in Stirling. The competition provided the first opportunity to gain crucial qualification points for Paralympics GB towards the next Winter Paralympic Games in Bejing in 2022.
Gary, 48, is a familiar face at the Active Northumberland Swan Centre in Berwick which he visits four times a week to carry out weight and cardiovascular training as part of his exercise regime.
He was introduced to the sport 10 years ago by a friend following a life-changing accident which left him in a wheelchair. He fell in loe with curling from the start and has played regularly, progressing to the GB Scotalnd performance squad and working his way up into the Scotland squad, of which he has been a member for seven months.
Gary said, "I remember when I got the call up to the team; I was absolutely beside myself and was just brimming with pride and excitement. It is always an honour to be selected to represent your country and to win a silver medal within seven months of entering the team and on a world championship debut is a dream come true and testmanet to the extremely hard work of the whole squad."
There is a lot of commitment and training involved. Every other week Gary travels to Stirling for ice training and then on alternate weeks he trains at the Swan Centre working on strength and aerobic training.
up to top