Wark - school and village
Thorburn family
Wark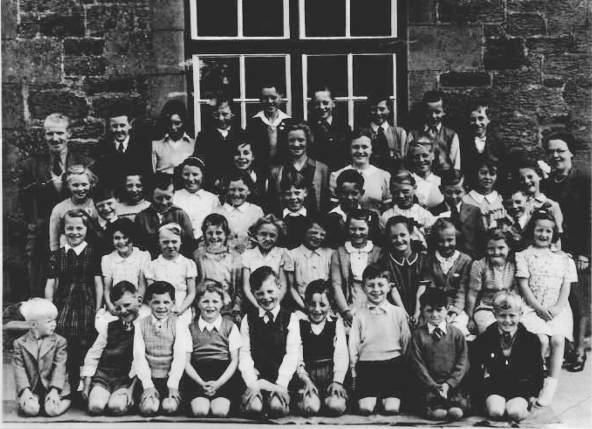 Wark School 1950s
Back row, left to right - Mr. Carruthers, Tim Douglas, Derek Laidlaw, Robert Thomson, Alec McKie, John Brown,
Michael Crozier, Gordon Moffat, David Barton
Second to back row, left to right - Joyce Lowrie, Margaret Armstrong, Margaret Milton, Doreen Stuart, Nessie Armstrong,
Sheila Moffat, Nancy Clark, Ann Hall, Margaret Brown, Miss Atkinson
Third to back row, left to right - Tony Snaith, George Patterson, Betty Younger, George Dunn, Ian Cowe, ? Watson,
Ewen Carruthers, Robert Brown
Second to front row, left to right - Margaret Coxon, Dorothy Brown, ? Watson, Rae Alexander, Gladys Moscrop,
Vivian Winter, Margaret Culbertson, Margaret Douglas, Alsia Laidlaw, Susan Laidlaw, Hazel Hislop
Front row, left to right - David Clark, Brian Hislop, Ian Culbertson, Gordon Snaith, George Anderson, Ian Patterson,
Douglas Coultherd, Ronnie Muscrop, Jimmy Skeen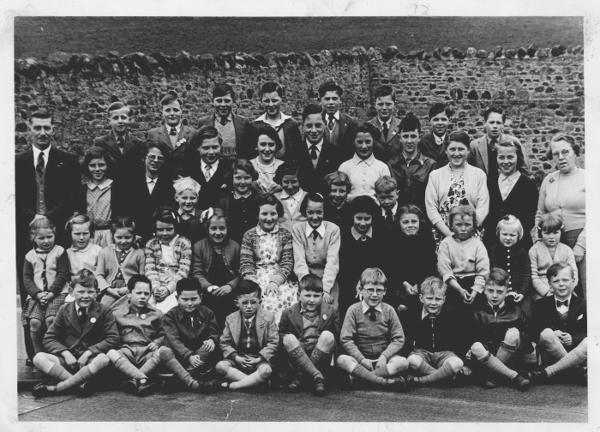 Wark School 1950s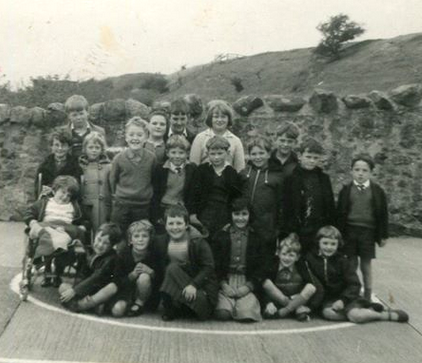 Wark School 1965
Back row, left to right - Michael Heatley, Kenneth Allan, Gail Scott, Carol Young, Norma Gillie, Alison Potts,
Colin Tait, Alex Ferguson, Melville Swan, Neil Laidlaw, Jimmy Hope, Rory Ferguson.
Front row, left to right - Ann Kukk, Gary Burns, Pat Hope, Fiona Stuart, ? , Winnie Wilson, Ian Hogarth.

Wark School date?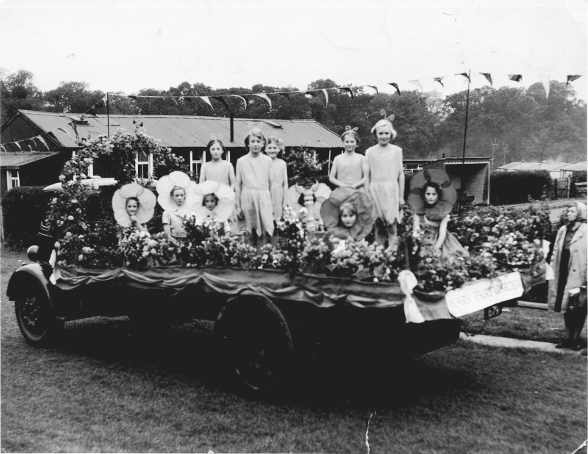 Wark Fairy Garden 1950s, Coldstream Civic Week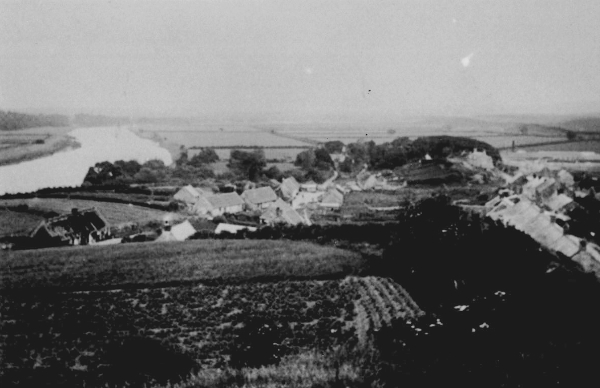 View of Wark (from the Castle?) - date?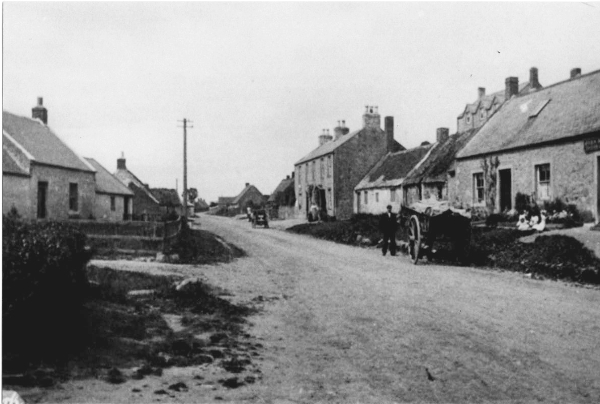 Wark village - date?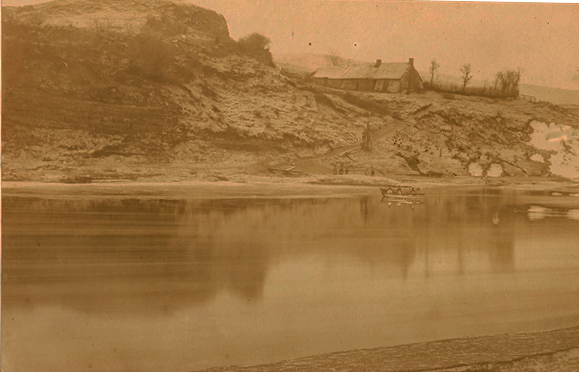 Wark ferry across the Tweed
up to top
West Learmouth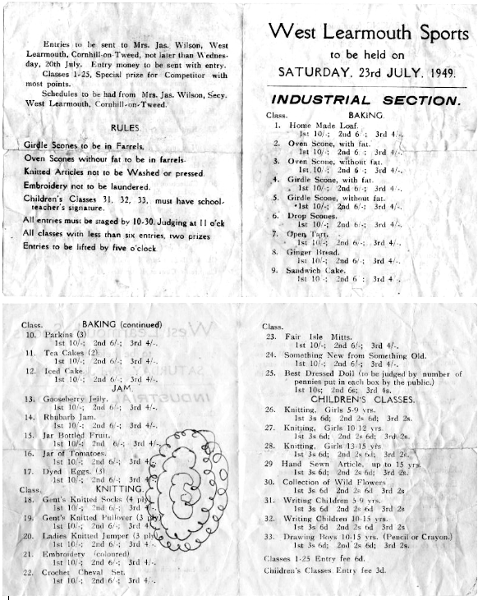 West Learmouth Sports, 1949
up to top