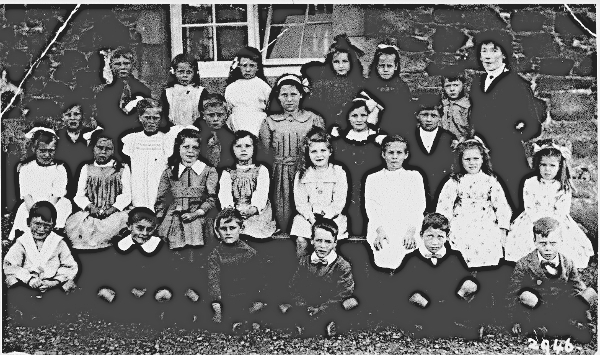 School children in the 1930s
Please let us know if you recognise anyone


School children in mid 1950s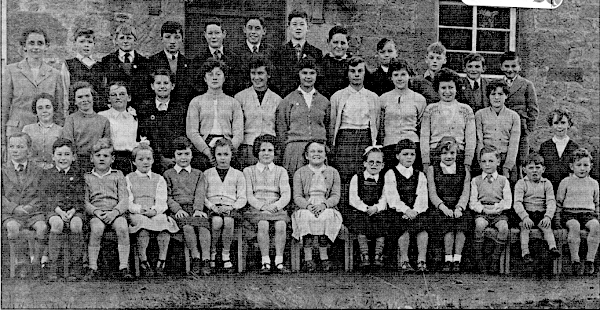 School children 1958
Back row left to right - teacher: Miss Ruby Larson, John Day, Vincent Moffat, Stuart Tait, John Wilkinson,
John Jeffrey, Billy Tindle, Ian Wightman,?, Angus Maxwell, Alex Tait, Brian Thompson;
Middle row - Maureen Turnbull, Betty Ford, Katrine Maxwell, ?, Lorna Tait, Jean Mowett, Pauline Watters,
Margaret Thompson, Mary Adams, Betty Mowett, Stella Dunn, Margaret Allan;
Front row - Eric Tait, Ian Tindle, David Beveridge, Elspeth Maxwell, Margaret Adams, Maureen Beveridge, Irene Coe,
Helen Wightman, Sheilagh Maxwell, Ailsa Maxwell, Betty Hornsby, Derek McDougall, David Beveridge, Leslie Tait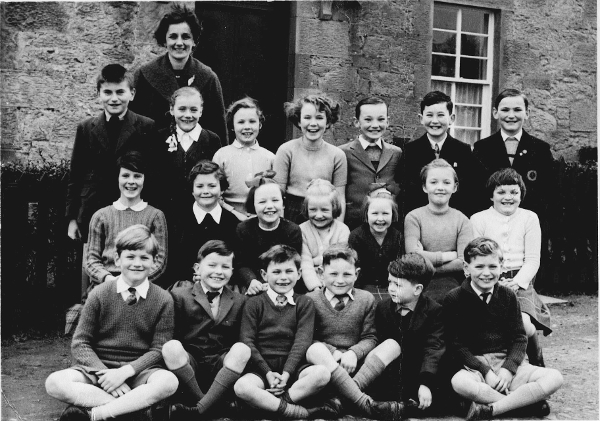 School children with Miss Larsen, late 1950s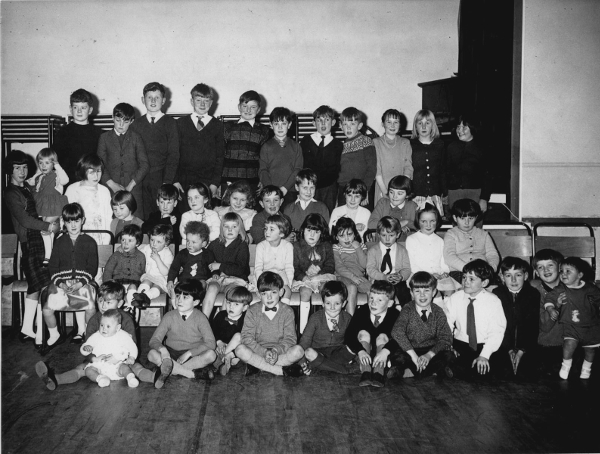 School party 1964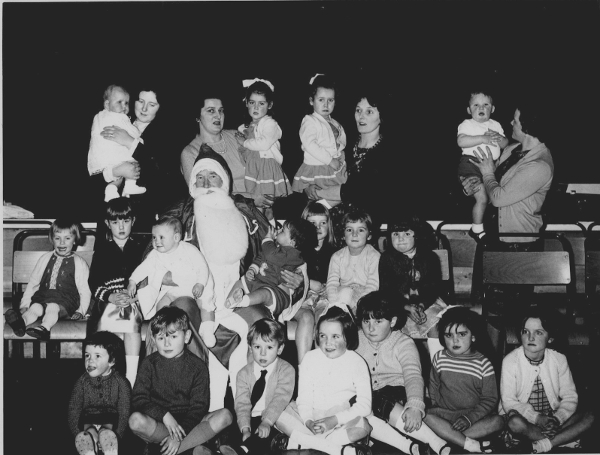 School Christmas party c. 1967?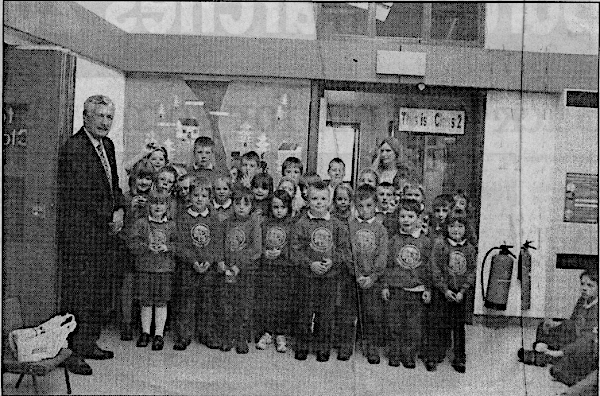 Pupils with Parish Council Chairman, Tony Marshall, May 2003 (Berwick Advertiser)
The Parish Council held a drawing competition to find out what type of play equipment the local children would like to see
in an upgraded play area. The response was excellent. 29 children submitted drawings packed full of wonderful ideas.
Competition Results Age 5 and under - winner: Sean Barrett, runner-up: Matthew Whitty
Age 6 to 7 - winner: Katy Lauder, runner-up: Felicity Warcup
Age 8 to 9 - winner: Jack Robertson, runner-up: Callum Maguire
Age 10 to 13 - winner: Matthew Kelly, runner-up: Callum Palmer
The Parish Council thanked all the children who took part as well as Julie Grainger and her staff at the school.
Cornhill Village Shop, Marie Gillespie, Tony and Jean Marshall and Douglas Zinn donated prizes.
The Parish Council will now submit its grant application for an improved play area.
This is thanks to Berwick Borough Council agreeing to lease the existing play area land to the parish council at a peppercorn rate.

Please contact us if you would like any of these photographs removed from this site