The School
A school was built in 1837, for the education of both boys and girls following the national system.

The master's house was constructed in 1860, the land for both buildings being given by the Collingwoods. The school was enlarged and improved in 1868 at a cost of nearly £200.

School children in mid 1950s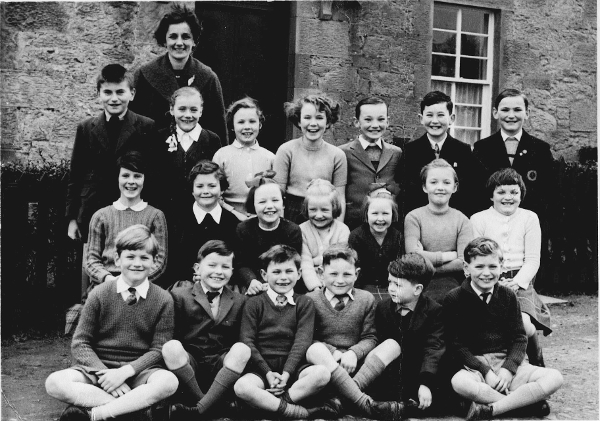 School children with Miss Larsen, late 1950s
Please contact us if you would like either of these photographs removed from this site
The school was later moved across the road to a new site but was closed in 2012.