History, development, population
CMS Sowers' Band 1909
Cornhill Summer Fairs, 1950s to 2019
Coronation of Queen Elizabeth II, 1953
Women's Institute
Village Hall
(link to Buildings page)
Stage Coach '72 First Night Ball
Flower Show
Jubilee Celebrations - Silver and Diamond
World Wheelchair Curling Championships 2019
Cornhill Shop 2019
Adult education
Border Links
An account of the history, development and population of Cornhill has been written by Dr. Keith Bailey and can be found on the
Cornhill Village website
CMS (Church Missionary Society) Sowers' Band, April 1909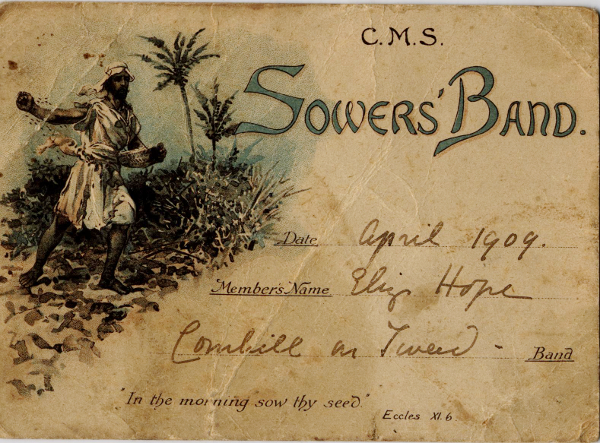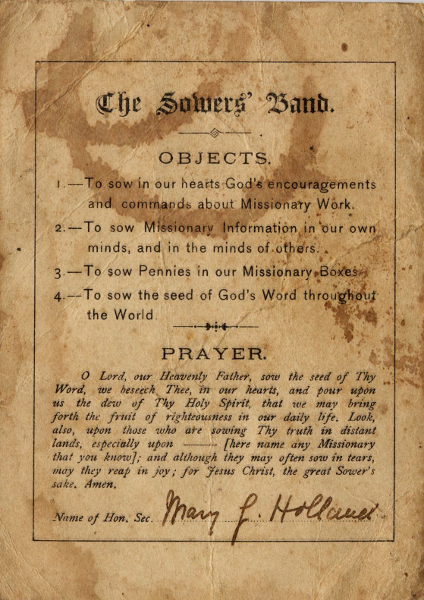 Mary Holland was the wife of the Rector, Canon Holland
Cornhill Summer Fairs, 1950s to 2019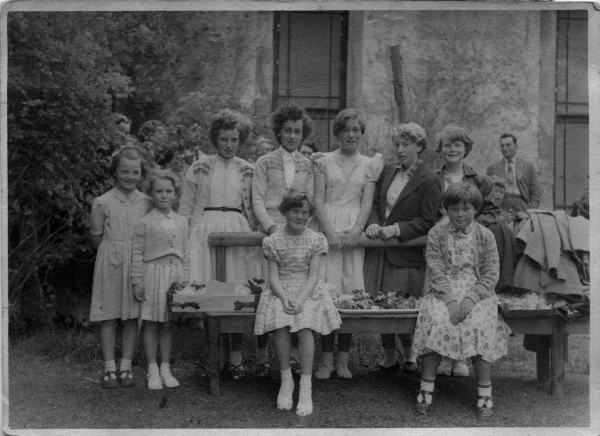 Cornhill House Summer Fête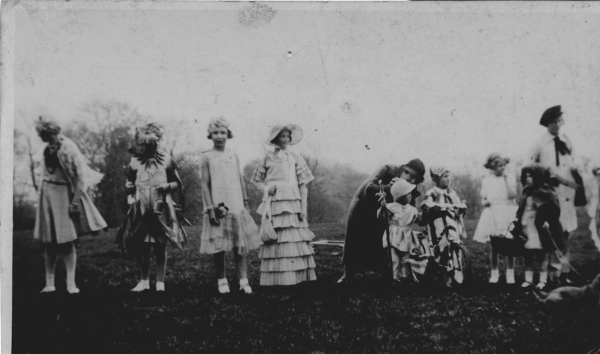 Cornhill House Summer Fête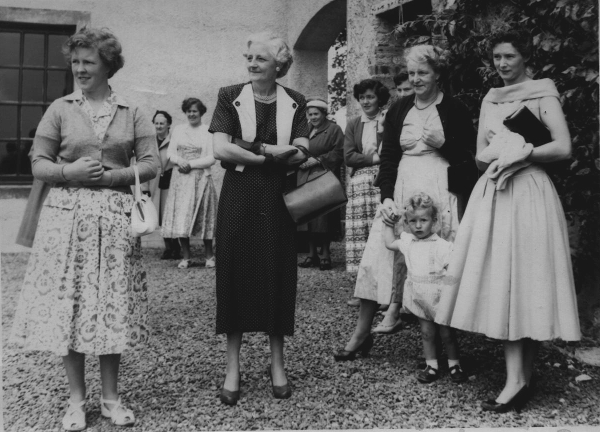 Church Garden Fête 1951
left to right: Betty Mitchell, Doris Wilson, Florence Beveridge, Garry Wilson (aged 3 or 4), Jean Wilson,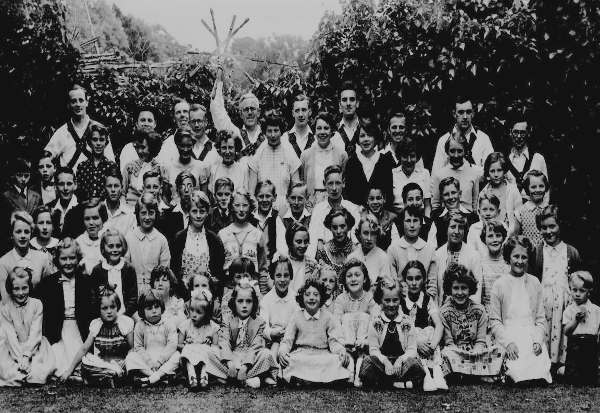 Garden Fête 1955, Cornhill House
Back row - Morris dancers
Second to back row (girls) - Emily Brown. Jean Mowitt, Pat Curry, Ella Mowitt, Ann Beveridge,
Mary Mowat, Mary McRae, Mary Clark, ? Heatly, Mary Adams, Katrine ?
Third to back row (boys) - Michael Evans, Eddie Evans, Les Martin, Tom Ford, Ian Wood, Billy Clark, ? ,
Cyril Martin, Dunc Martin, Billy Meikle, Les Evans, Willie Graham, Martin Moffat, Jim Green?
Third row from the front (girls) - Kathleen Brown, Fiona ?, ? , Wilma Findly, ? , Margaret Wight, E. Jeffry,
Margaret Green, Viv Swan, Nancy Renton, Joan Ford, ? Brown
Second row from the front - Irene Coe, Olwen Dodd, Jennifer ?, ? , Betty Ford, Margaret Allen, Margaret Curry,
Janet Wightman, M. Younger, Lorna Tait, Kathleen Baptie, Betty Mowitt, ? , Ronnie Green?
Front (girls) - Ailsa ?, ? , Elspeth ?, ? , Barbara Younger, Gillian Jeffrey
Children from Cornhill, Tillmouth, Kilham, Mindrum and possibly Wark schools

Summer Fair, 2019
Coronation of Queen Elizabeth II, 1953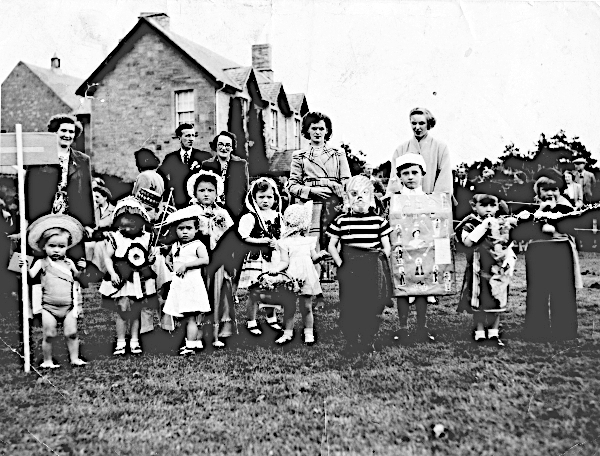 Women's Institute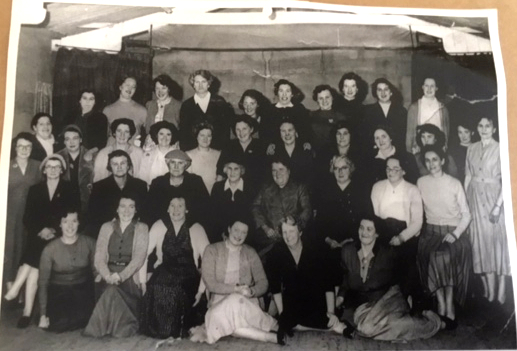 1950s ??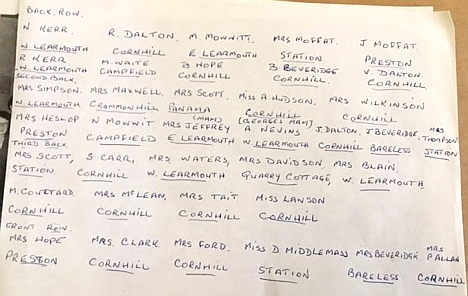 W.I. names of members in the photo above
Offers to transcribe these would be appreciated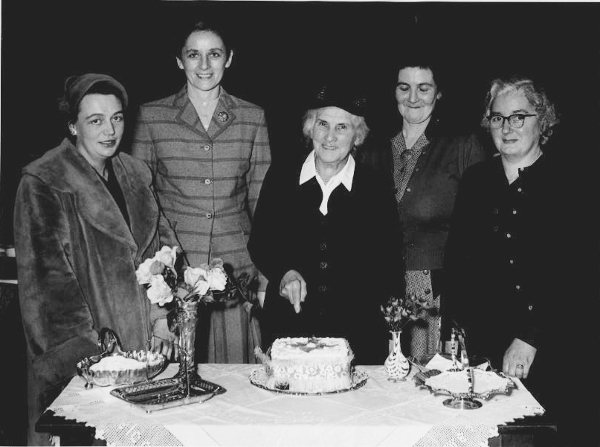 December 1956
From left to right - Mrs. Maxwell from Cramond Hill, Miss Larsen (teacher), ?, Peggy Allan, Mrs. McLean
Stage Coach '72 First Night Ball
This event was organised by the Coldstream Cornhill Committee
with the City of Edinburgh Lions Club on 3rd June 1972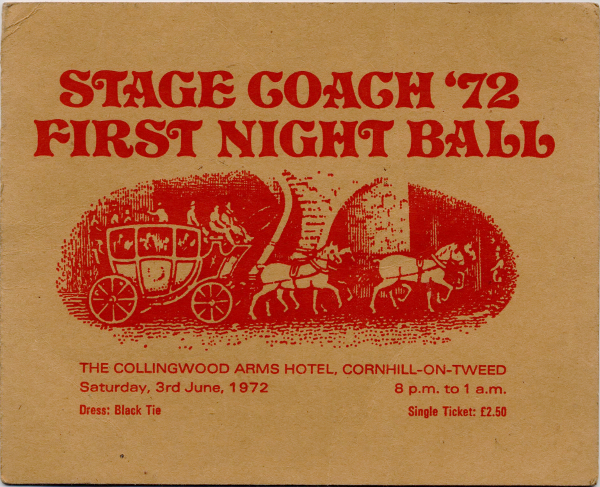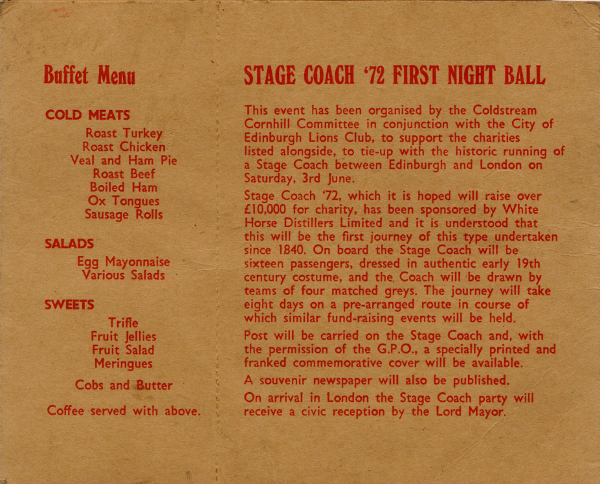 Flower Show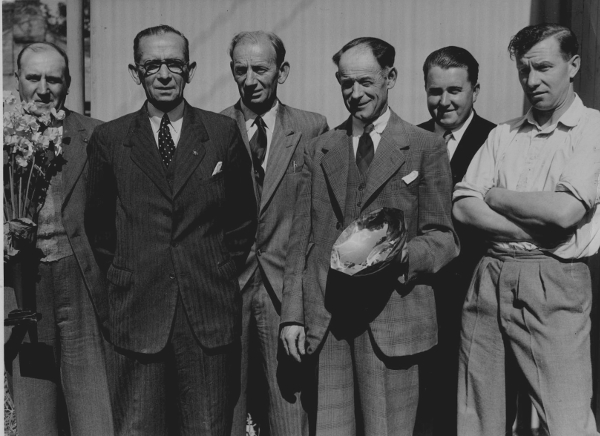 Flower show, 1960s
left to right - Mr. Dalton senior, Judge, Judge, Eric Beveridge (with salver), Mr. Dalton junior, Adam Allan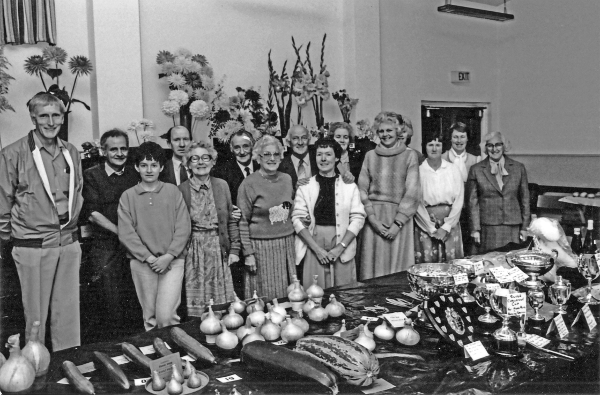 Flower show 1986 ©Tweeddale Press
Back row, left to right - John Smith (judge), Duncan Ferguson, Adam Allan, Tommy Arnott (judge), Davy Clark, Peggy Allfin, unsure, Netta Wood.
Front row, left to right - Barbara ?, Nancy Clark, Nora Tait, Jenny Hope, Mrs. M. Pyle (judge), Mary Black, Mrs. McLean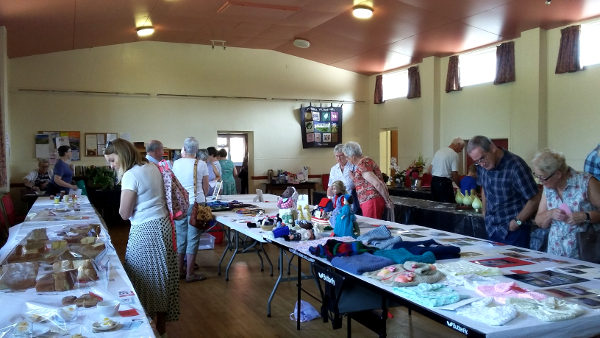 Flower show 2019
Silver Jubilee Celebrations 1977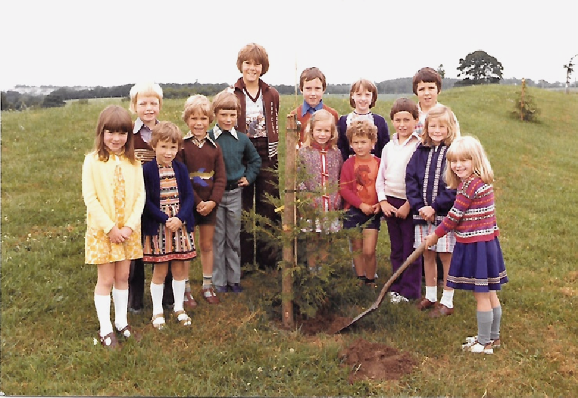 Tree planting
back row, left to right - Gary Wood, Timmy Court, ? , Gordon Pentland, ?
front row, left to right - Caroline Scott, Katy Anstis, Gary Dunn, Keith Bickerton,
Johanna Calder, Tony Culbertson, Paul Turnbull, Karen Calder, Pauline Scott
Diamond Jubilee Celebrations 2012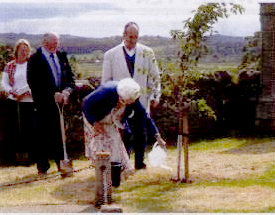 Tree planting at the War Memorial
left to right - Lynda Waite, Bob Clapham, Jean Marshall, William Carrington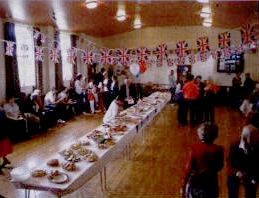 Celebration tea in the Village Hall


As reported in Cornhill Village Newsletter July 2012
To celebrate the Jubilee, two trees were planted at the War Memorial by Jean Marshall and Bob Clapham and a commemorative plaque erected. These were donated by the Parish Council. The Rev. Linda Gardham blessed them.
A celebration tea was then held in the village hall with music provided by Mr. Whittle. George Forrest toasted the Queen and a good time was had by all.People enjoyed face painting, dancing, eating and chatting.
The cake competiion was won by Rebecca and the crown-making competition was won by Alex Rutherford. Thanks to Edna Jeffrey, Mary Black and everyone else who helped to make it a fantastic afternoon of fun.

up to top
World Wheelchair Curling Championships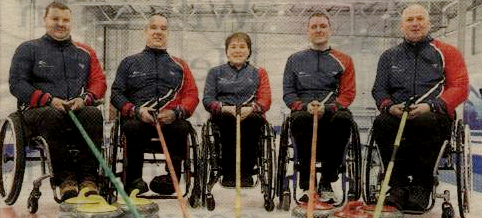 Gary Logan (right) with fellow members of the GB squad


As reported in the Berwick Advertiser, 16th May 2019.
Cornhill man Gary Logan recently won a silver medal at the World Wheelchair Curling Championships in Stirling. The competition provided the first opportunity to gain crucial qualification points for Paralympics GB towards the next Winter Paralympic Games in Bejing in 2022.
Gary, 48, is a familiar face at the Active Northumberland Swan Centre in Berwick which he visits four times a week to carry out weight and cardiovascular training as part of his exercise regime.
He was introduced to the sport 10 years ago by a friend following a life-changing accident which left him in a wheelchair. He fell in loe with curling from the start and has played regularly, progressing to the GB Scotalnd performance squad and working his way up into the Scotland squad, of which he has been a member for seven months.
Gary said, "I remember when I got the call up to the team; I was absolutely beside myself and was just brimming with pride and excitement. It is always an honour to be selected to represent your country and to win a silver medal within seven months of entering the team and on a world championship debut is a dream come true and testmanet to the extremely hard work of the whole squad."
There is a lot of commitment and training involved. Every other week Gary travels to Stirling for ice training and then on alternate weeks he trains at the Swan Centre working on strength and aerobic training.

up to top
Cornhill Shop
Reported in the Berwick Advertiser, 23rd May 2019.
Cornhill Village Shop, Café and Post Office was among the regional winners in the 2019 Countryside Alliance Awards
Lynda Waite and Julie Jones, owners of Cornhill Village Shop thanked the Countryside Alliance for this amazing award and they looked forward to meeting all the other finalists in the House of Lords in London in June. They also thanked their amazing staff without whom they would not have been able to achieve such an accolade, and also thanked their wonderful customers.
The awards, known as the Rural Oscars are the Countryside Alliance's annual celebration of rural produce, skills, enterprise and heritage through our small, hard-working businesses. The judges said, "This family-run business is focussed on serving this remote rural community with great local produce, a warm welcome for all and a most caring regard for the elderly. Big supporters of community events and keen fund-raisers for Macmillan Cancer, raising over £100,000, they are the hub of this community and are what a great village shop is all about."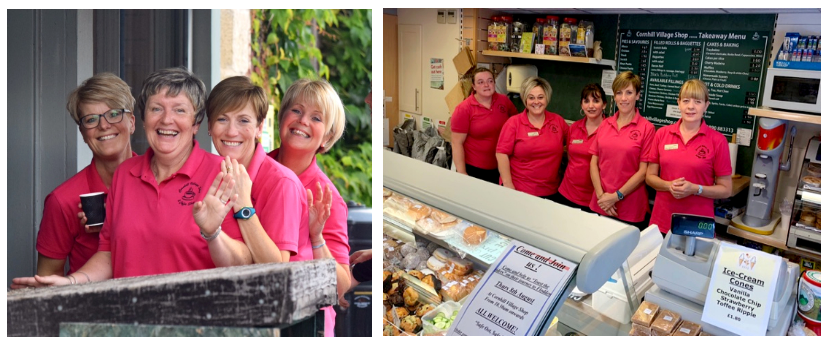 up to top
Adult education
Adult education, or Life-long learning is nothing new.
Printed in the Berwick Advertiser, on 23rd December 1993 under the heading 100 years ago
"In 1893, through the Reverend. W.L. Holland, rector of Cornhill, who has ever the interest of the people of the parish at heart, an Evening Continuation School has been commenced at Cornhill School. Thirty young men have already availed themselves of the opportunities given to continue their education and equip themselves better for the battle of life."

up to top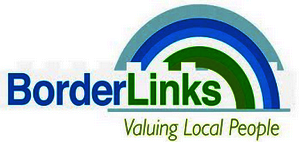 Border Links Ltd. is a community enterprise company. The enterprise was founded in 2006 to provide a new and relevant opportunity for people with a learning disability to work together "with and for" their own community, and to play a valuable and developmental role in the life of that community.
The Vegetable Basket Service is an essential part of our programme. Working with our founding members in Cornhill, we researched and developed a doorstep delivery service of fresh vegetables that was much needed in our local community and one which enabled our members to develop their skills and "get involved." With hard work and lots of local support, the venture proved to be a great success. So much so, that over the years since we began, we have extended the service to deliver fruit, veg and fresh eggs to customers living in and around additional Border Links' bases in Berwick and Amble in Northumberland and Kelso and Duns in the Scottish Borders.
As the service has expanded, it has brought with it new opportunities for our members to meet other local people and to gain valuable work experience not only in retail and customer service, but also in work within our Administration Team, or as part of our Marketing Group.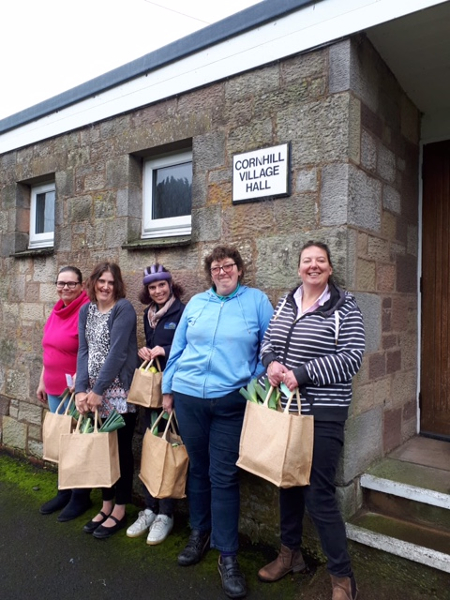 Members ready to deliver the produce
up to top